Testimonials
"After researching several photographers, my husband and I chose Heidi Parker at Memories and Milestones to shoot our Christmas family photos.
"What a wonderful experience! Heidi is a fantastic photographer to work with and talented in capturing light, setting, and people at just the right moments. Even though we hadn't met before, she put us right at ease coaxing smiles from my napless 2-year-old, suggesting settings and family groupings but always asking what we had in mind.
"Our pictures turned out great and the flexibility of Heidi's various packages allowed us to choose just what we wanted. Getting a quality product at a great price with amazing customer service is becoming rare but Heidi exceeded our expectations.
"We plan to use Memories and Milestones for future family photos and heartily recommend Heidi's talents for capturing perfect moments in beautiful settings."
Angela Jeffcott (Utah)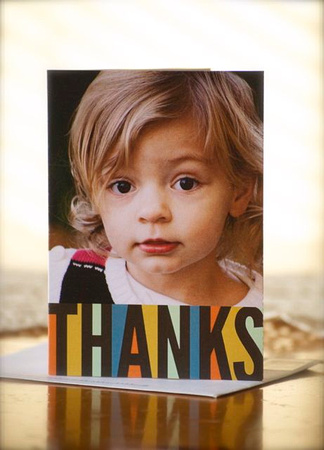 Testimonials Photo
"Thank you, Heidi, for the wonderful photos you took of our family. We will proudly display your work in our home! Your work has become one of our treasures. All of the kids are super happy with the pictures too! We appreciated your patience with us as we made up our minds and for all the time you spent pouring through pictures. Thank You!!
Sincerely,
Aaron & Lorraine Thatcher" (Utah)
This message appeared inside the greeting card pictured above. The Thatchers purchased a 24x30 photograph of their entire family for Aaron's office, as well as a disc with all of the gallery images from the shoot. Lorraine created this professional-looking thank you card using an image of their youngest child. She is in the process of decorating her home with images from our shoot.
"Heidi, Heidi, Heidi,
I just opened your incredible gift! The CD booklet is magnificent! It is incredibly "high-end" and professional down to the last detail. Everything, from the fonts, to the artwork, to the overall presentation is so lovely!
I--and hopefully my Ellis men--will just treasure this forever. I'm speechless, which doesn't happen often. :) Really, Heidi, Dale and I are just so touched by this gift from Natalie and Mike. It is unequivocally the perfect "parent" gift!
Doing the memory capture under your tutelage has become a sacred experience for me. It was so pleasant, fun, comfortable, and safe. I've thought many times--not only about the memories from the past--but the bond I felt with you while I recounted them.
Much Gratitude and Warmest Regards,
Gayle Ellis" (Virginia)
Gayle is referring to the 2-hour Legacy Audio Recording Session that she received as a gift from her son and daughter-in-law.
"They are fantastic!!!! I wish my sister had permitted pictures but these are terrific. How do I get another copy or two? Thank you, thank you, thank you!!!
Diane Hansen" (Oregon)
Diane sent this email to Heidi after receiving the CDs from two Legacy Audio Recording Sessions. The recordings documented lively interviews of three of her aunts (the oldest was over 90 years old) during a family reunion in Utah. She gave a copy of the recordings to her sister for Christmas.
Inspire the World for Generations.
Capture your Story Today.